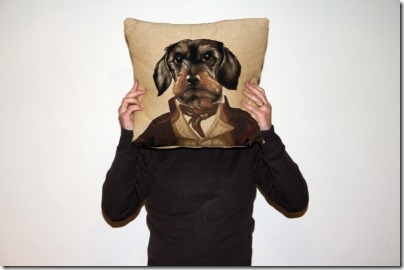 I could hear the phone ringing before I unlocked the door.  Throwing my coat over my chair I dove for the phone, breathlessly answering and sinking into my chair.
"Good Morning, (name of Company), this is Kirsten may I help you?"
As the caller launched into their crisis of the day the phone rang again.  Before I knew it I had a handful of clients in crisis and my co-worker and I were trouble shooting and scrambling as fast as we could.
It wasn't even 8am yet and I already felt like I'd worked a full day.
This was my first "real job" out of college.  I was so proud of myself for landing it and for working my way to this position.  There things I liked about this job; namely The Company bought me a super nice wardrobe, flew me around for various training, and I got to work downtown right next to Superman.  I felt so cosmopolitan eating lunch with the business crowd on a daily basis.  In a word, I felt like a grown up.
But the pace was killing me.
I began to wonder what was wrong with me.  Why wasn't I invigorated by the adrenaline like my colleagues?  Why did I have to hold back tears of overwhelm every morning?  Did I not have what it takes to be successful in business?  Was all that time and money spent on college just a waste?
I felt like a failure.  Not because I was making mistakes but because every day left me feeling on the verge of a nervous breakdown.
All my life I'd been an "achiever".  I always got good grades.  School was easy and if a class was hard I figured it out.  I went on to college and graduated. It was common for me to "win", to achieve, and to be put in charge.  And I'd always handled it with ease.  In fact, I thrived on climbing the ladder and getting what I wanted.
So what was wrong this time?
In a nutshell, this pace, the cadence of this profession was chaos in the morning, slow and steady in the afternoon.
The exact opposite of how I operate.
I'm fine with getting up early and having active, even chaotic mornings.  But I what I can't navigate is pressure in the morning.
It wasn't that I was a failure after all!  And The Company wasn't a failure either.  We just weren't a match.
What about you?  Have you had situations when you thought there was something wrong (with yourself or someone/something else) only to discover you were just mismatched from the beginning?